Velo29 Cycling Event DESIGNS
Graphic Design, Web Design and Branding for Velo29 Events.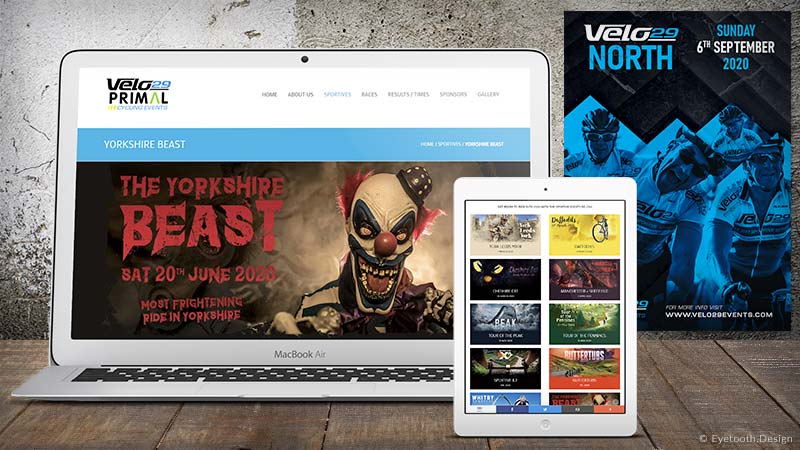 Client:
Velo29 Events
Skills:
Graphic Design

+

Web Design

+

Branding

+

Illustration
I have been working with Velo29 on their cycling event designs since 2011, and it's been a blast!
I handle everything from the initial branding and artwork for each event to maintaining their website and everything in between. Some of the specific work I create is MailChimp Email marketing, Social Media Artwork, Event Design & illustration (posters, banners, signage, web ads and all their other marketing).
Steve is superb to deal with and nothing seems too much trouble. Both website and graphic design top notch with ultra fast lead times. Could not recommend enough.
James Sullivan – Velo29 Events
Cycling Event Artwork Design & Illustration
A large part of my work for velo29 includes the design of their event artwork. Each event has its own identity and brand, so it's great fun developing the artwork. Careful consideration needs to be put into it so that it can work in a wide range of sizes and formats. These include artwork for posters, social media, web pages and other marketing.
A lot of the event imagery incorporates illustration, which allows me to create captivating designs from a wide range of sources, often allowing me to create stunning new visuals.
Sign Designs
In addition to the event artwork, I also produce banners and signs to help the event run smoothly.
New Velo29 website
Check out the incredible new Velo29 website in all its glory.
Cycle Events Web Design
I just redesigned the Velo29 website to make it quicker, easier to update and to improve the responsive behaviour and usability. The Velo29 website is the central aspect of marketing their cycling events, so it needs to be regularly updated so that riders can always access the latest information.
As each event uses its own distinct branding, I have developed a way to use diverse imagery and colour schemes within the bounds of the website. This allows us to keep a consistent brand for Velo29 while still allowing for the different identities of each event.
The site also incorporates some other nifty features, like interactive route maps, entry to the events, rider manual downloads and even a system that allows riders to track support vehicles, live on the route, on the day of each event!
Promotional Artwork
I often create artwork for current promotions and to highlight sponsor offers.
Due to the amount of artwork I create for Velo29, I will highlight different events/aspects individually.
Take a look at the links below.